BECOME PART OF OUR MOVEMENT TO CHANGE CONSUMERISM FOR THE BETTER.
Unlined Bomber Jacket in Suede
Unlined Bomber Jacket in Suede
We do not make any profit by selling products.
Manufacturer Cost:
€215,00
Modelling, Materials, Labor, Packaging
Warehousing, Shipment & Return
Invoicing and Customer Service
Research, Design and Development
The traditional retail brands calculate with a retail mark-up between 3-6 times the manufacturer costs depending on the product category.
We are collaborating with Retraced to track our complete supply chain so you know where your product is being produced and all raw materials come from. We bring complete transparency to our manufacturing process and the origin of our production.
Italian suede
If your suede jacket has a small stain, first rub a suede block on the mark and then use your suede brush. Always brush it gently and in the direction of the grain, to prevent damage. Regularly brush your jacket to ensure the suede softness.
Do not use your suede jacket on rainy days and never let it remain wet for too long - hang your jacket and allow it to slowly air-dry. Dry cleaning is always recommended.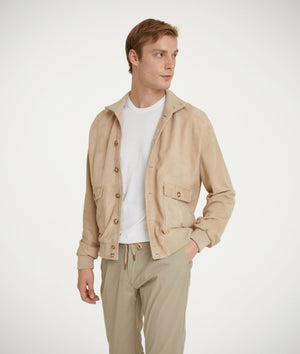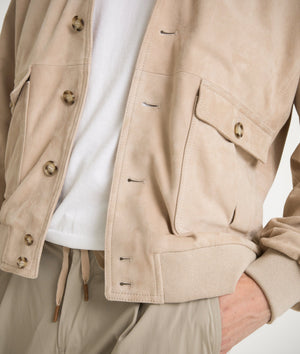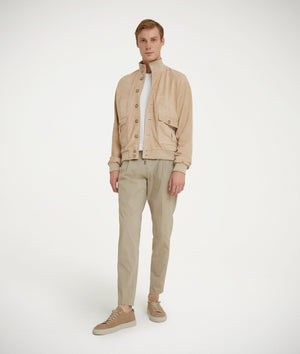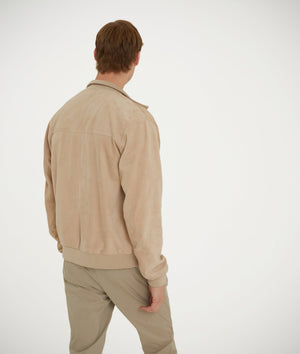 Quality focus
Quality focus
Color
Beige
Other
Made to Order
Weight
Light weight
Material
Italian Suede Leather
Marianna Handmade leather jackets from the heart of Tuscany
The company's history dates back to the early 1980s, when our founder, then coachbuilder, proposed to a friend, a leather cutter, to start cutting and creating prototypes with him for companies already established in the sector. Our creations are designed to leave, to those who wear it, an emotion and a feeling of comfort and originality
Marianna
Handmade leather jackets from the heart of Tuscany
The company's history dates back to the early 1980s, when our founder, then coachbuilder, proposed to a friend, a leather cutter, to start cutting and creating prototypes with him for companies already established in the sector. Our creations are designed to leave, to those who wear it, an emotion and a feeling of comfort and originality