BECOME PART OF OUR MOVEMENT TO CHANGE CONSUMERISM FOR THE BETTER.
Wine Stopper in Carrara Marble
Wine Stopper in Carrara Marble
Traditionally, marble stands for a timeless and elegant look. Since centuries, the noble material has been mined and processed with great effort and is still a popular natural stone for the modern household. This red marble wine stopper closes your bottles elegantly and hermetically. Every piece is unique and different due to the individual structures of the marble.
We do not make any profit by selling products.
Manufacturer Cost:
€20,97
Modelling, Materials, Labor, Packaging
Warehousing, Shipment & Return
Invoicing and Customer Service
Research, Design and Development
The traditional retail brands calculate with a retail mark-up between 3-6 times the manufacturer costs depending on the product category.
We are collaborating with Retraced to track our complete supply chain so you know where your product is being produced and all raw materials come from. We bring complete transparency to our manufacturing process and the origin of our production.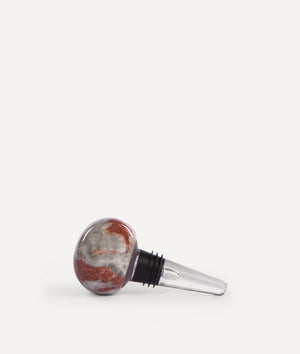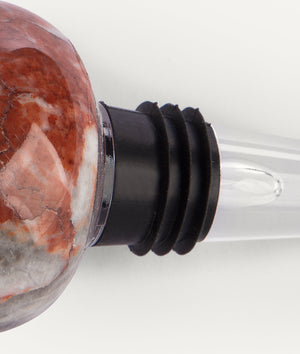 Quality focus
Quality focus
Color
Red
Dimensions
D: 4.5cm H: 9cm
Weight
80gr
Material
Marble and Plexiglass